"I'm 26. All the people I graduated with, all have kids. All have wives. All have..."
– Passing Through A Screen Door, The Wonder Years (via zzarrillo)
Just some thoughts....
So recent news of a FOB reunion has broke as told by propertyofzack. This blog isn't about the news though. It's about the reason behind it. As it's been explained. This is what journalists do. They do not reveal their sources and there is a lot of risk posting news like this. Even if the band themselves tells you, it's still a risk. In a situation like this, people take...
3 tags
LFM
Looking for people! Play World of Warcraft? Want a fresh start? Or maybe just more people to play with? Well, Here is your chance! I am bored playing just Horde and have always been interested in playing Alliance. My Horde Realm/Characters will still be my main ones but I want to start fresh on the side. I'm also open to staying on my Current realm (I do like Heirlooms) So hit me up!...
1 tag
For the record, I love rp in WoW (role-playing) the idea of creating a story and a "life" for your character fascinates me. I don't think I could ever have the guts to partake in it though…
3 tags
Since all I do is talk about world of warcraft and reblog related things to it, Thad what this blog is now for. World of warcraft. Enjoy
dwjp: What if all the npcs in world of Warcraft are actually players and we are just really well made computers programmed to act like people playing a game like what if that game is actually an economy simulator and were just the npcs that run around buying things
Me: oh maN MOONGUARD RP
Xiphos: lol
Me: "I SAW MYSELF. MY WORGEN SELF. CHAINED UP IN MY SOUL."
Me: I'm not even joking
Xiphos: ...
Xiphos: *gouges out eyes*
Lorcain: I SAW MY SANDWICH
Lorcain: MY TOASTED SANDWICH
Lorcain: CHAINED INSIDE MY SOUL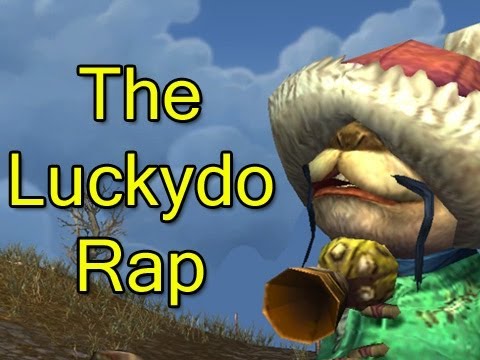 My return to halo! I'm bored…halo 3 was the last good one…sorry people.
My first blog on my new phone. I'm really really lazy so I'm using the voice recognition. I got the Samsung Galaxy S 3 and it is awesome. That is all.
5 tags
APPLE IS TERRIBLE (rant)
Tomorrow I will be getting my new phone. Which means I will NEVER have to use this Piece of crap Iphone again. On top of Apple giving me a new phone every month because their product likes to stop working, They have the WORST customer Service. after going to the apple store for a 5th time, I have never felt so insulted before in my life. The way they treat their customers is an embarrassment. They...
"The thing I think I love will surely bring me pain. Intoxication. Paranoia...."
4 tags
Replaying Borderlands+Dlc Starting….NOW! I have decided to play a Siren. That is all
3 tags
Also, Listening to Pierce The Veil's  new album "Collide With The Sky" Great album, check it out.
3 tags
i have noticed
Most of my posts are alcohol related. i am ashamed. Not really. whatever. 
2 tags
Tonight is all about the Jameson.
3 tags
aaaaaaaand
Let the drinking begin! 
The bar was a success! fun shit. So drunk. Goodbye. i am going t lay around and be awesome. 
HELLO WORLD!
I'm drunk.  This message was brought to you by, Rum and Dr.Pepper. 
3 tags
I did some thinking and....
Life is full of many problems. Life is tough. One thing I have learned growing up is nothing really goes exactly how you want it. That doesn't mean that life isn't worth all the work. While things haven't been perfect in my life, I wouldn't trade any decision I made or any event that occurred in my life. It made me who I am. Everything I have in life is due to something...
I apologize to anyone on any social networking thingy if I ended up deleting you…My computer…and..uhh. yeah. It was being stupid. PLEASE BE PATIENT. Re-add me if you find that you are missing :)
My computer is being retarded. What the hell. Stop deleting people!
I feel sick to my stomach. This is me signing off. I'm taking a step back.
3 tags
2 tags
3 tags
3 tags
3 tags
I cannot stand myself. My lack of confidence and paranoia is my worst enemy. Looking on the outside, I would tell myself that I need to get my shit together. I'm self destructive. Time to fix this. I won't let myself be like this anymore.
3 tags
RAGE RAGE RAGE RAGE
1 tag
"I'm not a self help book I'm just a fucked up kid"- The Wonder years. This band is awesome. I wish I could write as well as Dan.
3 tags
*sigh* Alright. This is where I let you pick me...
This is an open letter to All the ones who never knew That I felt like this All the times we never spent Wasting time with stupid shit You know how we do So drop me a line that says "You're misunderstood at best" After all the hard times The good never seem to last I could write a book Filled with all the stories From when we were kids Back when we thought that we would always...
I think tonight will be the night that I finally post lyrics that I have been working on. Not like anyone reads this blog anyway :P
I think I may post some lyrics I have been working on tonight.